My top 10 FARMASi Favorites
Updated: Aug 29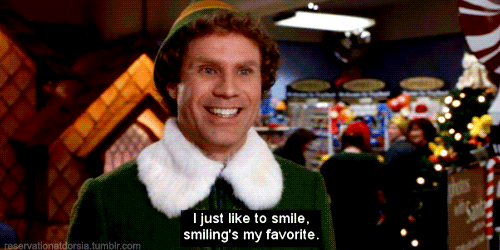 I honestly have WAY more favorites... but I am trying to keep it to 10 ok peeps?
I love that everything we have at FARMASi is EU standards which means its free of a TON of yucky stuff that the USA does not regulate. Cleaner products? Yes, please.
You always have 30 days and if you need a color match send me a message on the chat button if you need help!
PS- if you have any interest in becoming a discount diva to get 50% off always, you can sign up as a beauty influencer and just use your account for personal use! If you want to check out opportunity details, check out this post.
You cannot beat the price and quality of our makeup and skincare. I exclusively use Only farmasi now.
My top 10 favorites


1. VFX FOUNDATION


VFX Pro Camera Ready Foundation is a high-coverage professional liquid foundation that covers the skin by helping to create a smooth surface, while evening skin tone.
It disperses the light, helps blurring the imperfections to provide a silky complexion. It creates a matte looking skin, preventing the skin from shining.
Paraben Free. Gluten Free. Oil free & Vegan. Dermatologically tested for sensitive skin.
Coverage: Medium to Full
Finish: Matte
Skin Type: Normal, Combination, and Oily
I prefer applying it with a damp beauty sponge for a flawless even application.


The coverage is amazing and its buildable too. Seriously the best foundation ever.


shop VFX foundation HERE.


color match - message me on the chat button






2. LUXE LASHES worn DIY


I have been LOVING wearing our strip lashes as DIY lashes! I trim them into 4 and with our Lash Art adhesive I apply them UNDER my natural lashes! Check out this video on how I wear our FARMASi lashes with this lash hack. You can totally wear these as traditional lashes too.


You can do this with our Studio effect, Wow Drama, and Mega Volume lashes.


If you become a discount diva, our lashes are only 9.90 each and last me a week applied this way! Or you can wear them 15 + times as regular strip lashes.
Luxe Strip Lashes - ​ Shop lashes HERE.
Lash Art adhesive, Trimming scissors, and applicator - ​​Shop adhesive and accessories HERE.
take a more in depth look at this lash hack HERE.


3. BEAUTY BOOSTER COLLAGEN


I LOVE our beauty booster collagen. My skin has never looked better. I love that it is sugar free and unflavored so you can mix it into anything! I love to mix it with unsweet tea or coffee.


shop beauty booster collagen HERE.
(If you join you can get 2 canisters for $65 which is AMAZING.)


1 scoop of Nutriplus BEAUTY BOOSTER COLLAGEN contains:
10 g of hydrolyzed collagen/ 80 mg of Vitamin C (Ascorbic Acid) / 50 mg of Acid Hyaluronic
- Supports skin firmness and elasticity
- Improve fine lines and wrinkles
- Beautifies skin and nails
- Helps to boost muscle mass
*These statements have not been evaluated by the food and drug administration. This product is not intended to diagnose, treat, cure or prevent any disease.
HOW TO USE
Dissolve one scoop daily in your favorite smoothie, bowl, juice, milk, or any other beverage
INGREDIENTS
Hydrolyzed collagen, Vitamin C, Hyaluronic Acid.
PRODUCT SIZE
8.81 fl.oz. (250 g) / 25 servings


4. VFX Matte Liquid Lipsticks
Most liquid lipstick are drying... not our VFX! Its silky smooth and comfortable! These are my favorites.
Farmasi's VFX Elite Matte Liquid Lipstick lightweight, long lasting, all-day wear matte that won t transfer. It is easy to apply and dries quickly. Every shade is vibrant, smooth and provides a flawless finish.
HOW TO USE
Apply VFX Elite Matte Liquid Lipstick to outer corner of the lip and work towards the center.


Here I have on VFX Cool Girl


Shop our VFX Liquid lipsticks HERE.
You can apply our glosses over it too!
5. Full Coverage Concealer Sticks
If you love a bright undereye you will want the 03! These creamy concealer sticks are easy to blend and brighten like a dream under your eyes.
Here is where I apply our concealer stick to highlight my face.
If you have dark circles you can combat blue tones with the 02.




shop concealer sticks HERE.




6. Glam Up Eyeshadow Palette


This palette is the GOAT. Works well on everyone and you can use the matte shades as a brow powder too! Gorgeous colors.






Tip spray your brush with our Time Locker setting spray for ultra pigmented shades.


shop the Glam Up palette HERE.




7. Face Perfecting Pressed Powder


This powder is my JAM. It helps your pores disappear.


"With its special silky texture, it is very easy to apply Farmasi compact powder to enjoy a velvety softness and smooth look. Provides the skin with a natural bright finish, mattifying and evening out the complexion. The skin tone becomes flawless, radiant and matte all day long. Perfectly matches skin tone and texture. Leaves the skin feeling velvety soft and silky smooth."
HOW TO USE
Using the included applicator, apply it to the forehead, nose, cheeks, and chin and blend all over using gentle downward strokes. This face powder can be worn alone or on top of foundation.






Shop Pressed Powder HERE.




8. Eyebrow Wax


To be honest, I really wasn't a brow wax gal. But this wax changed my heart! I love that it has special added ingredients that helps grow and strengthens your brow hairs.


"Farmasi Brow Wax, with its special formula containing Capixyl™ and Almond Oil, helps your eyebrows to look full and provide a natural finish while nourishing them. It does not weigh down your eyebrows. Provides long-lasting fixation with its waterproof formula."


I would grab the brow mascara too if you need to add some tint or you can use some of the matte eyeshadow shades in the glam up palette.


You get this brow wax FREE in August while supplies last with a $75 order!


Grab it HERE or add it to your cart with a retail $75 order


9. The 3 in 1 Face Palette
(or peach bite) it's a tie...


This palette has your bronzer, blush, and illuminator in an easy and simple palette! You can also use it as a quick eyeshadow. If you need cooler tones, go with the peach bite palette!






grab these awesome palettes

here!






10. This was hard to decide on...
But I am going to go with skincare!


Skincare is SO important to create a canvas for long wearing makeup !


My favorite so far is the Lumi Radiance line.


If your skin is dull or has dark spots you need this line asap.
If you have
Melasma
Sun spots
Hyperpigmentation
Uneven dull skin....
This one is for you.
PS- the Lumi line and the age reversist comes in a 125 bundle if you join which is AMAZING.
I hope this has been helpful to see my must haves! Reach out on the chat button if you need any help. - Jen


JOIN FOR 19.99 and get 50% off always + 50% commissions -